Buy Buggies
Choose the right running (or off road buggy) for you and most importantly your little one too!
Out 'n' About Nipper Sport V4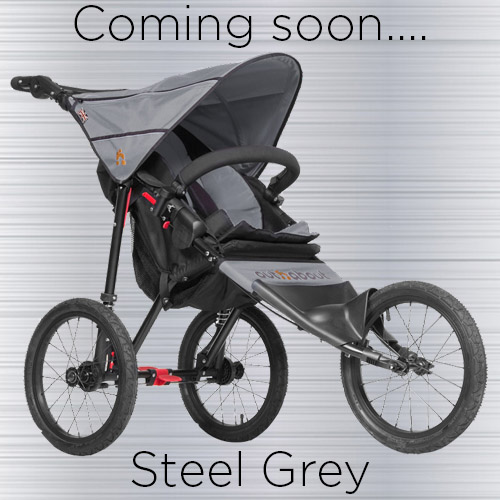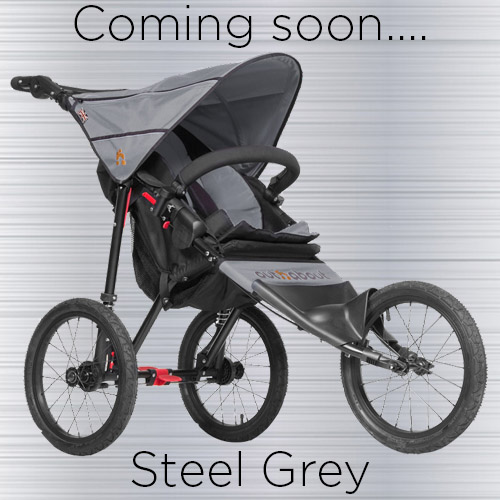 sold out
Out 'n' About Nipper Sport V4
We have stock of this single running buggy ARRIVING SOON, current availability is the end of September or early part of October. Please email us for more details.
The Nipper Sport V4 won the silver award from both Men and Women's Running magazines in 2016. It meets the need of runners who are looking for a buggy for jogging or off road walking, at a really reasonable price.
It has everything you are looking for in a running buggy; fixed front wheel, suspension, wrist strap, 5 point harness, hand brake, light frame and adjustable handle bar height. The fixed front wheel ensures maximum stability over rough terrain, whilst the 3 large 16" wheels guarantee a smoother ride for the child and a much easier push. You may need to pop them off to put the buggy in your boot, but actually it's worth doing for less hassle. The handlebar-operated brake gives extra control, particularly useful running downhill.
It is light too. At only 9.8kg it comes in at one of the lightest in the market. Handy for lifting into the car boot but also this makes it easier to push without compromising your running bio mechanics. It has handy pockets in the canopy and 2 pockets in the back of the seat. An additional shopping basket is available upon request.
Suitable from 6 months, but worth noting the seat does not recline completely flat.
Another key benefit is that it's the only model that comes with a free rain cover! Buggy fabric colours available are Carnival Red, Raven Black and Steel Grey.
2 years manufacturer's warranty.
Turn this into a travel system by investing in the Car Seat Adapters found in our accessories page.
Take a look at the Which Buggy page to see a comparison summary of the vital stats.
All prices include VAT and orders over £70 qualify for free shipping just enter FREEDEL70 at the checkout.